The first quarter of 2019 is in the books. which means the spring market is ready to burst wide open. But will it in 2019? Or, are we entering a "new normal" phase buffeted between limited inventory and more discerning buyers not so eager to throw offers at new listings?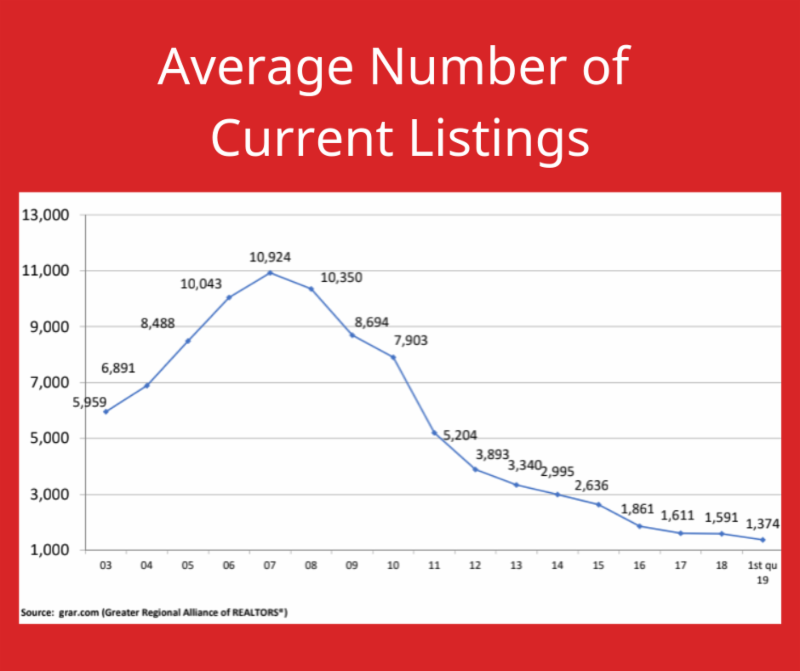 Affordable housing for first-time home buyers (and now even move-up buyers) is becoming more and more costly by the month. Over the last five years here, housing inventory has declined a whopping 48%, while the average sales price of a home has increased by 30%. Combine those two elements and maybe the traditional spring market -- where extra inventory and demand collide for peak contract-writing months -- may not be as robust in 2019 as years gone by.
For example, Jan. to March stats provided by the Greater Regional Alliance of Realtors (GRAR) point to several interesting real estate puzzles:
New residential listings were down 5.8% in the first quarter this year vs. 2018, while closed sales nose-dived by 6.9%.
Multi-family properties took a much bigger hit. New listings were down 17.6% in the first quarter vs. 2018, but closed sales were down 29.2%
Values for peak-demand properties -- $300,000 and under -- continued to increase with the current average sales price now up to $229,276.
That's a 12.4% increase over the average home sale price this time last year. Keep in mind this robust percentage does not apply to all properties at all price points.
Want to know how your home has fared in the current market? Call us to book a consultation. We'll be happy to help you sort through all the details and help you make the right housing decision.
Lisa & Bob Novosad
616.437.0209 or 616.437.0200
Team@NovosadRE.com