East Grand Rapids is a heavenly small town in west central Michigan four miles east, naturally, of its famous sister, Grand Rapids. East Grand Rapids is, in fact, the smallest town in size in the Grand Rapids Metro Area, just 3.5 square miles, but it's one of the most captivating and one of the most desirable to call home. A city with a famed past as nineteenth century resort, East Grand Rapids is located just adjacent to serene and beautiful Reeds Lake at the east end of Wealthy Street. It's a garden city with 3 wonderful parks, Remington, Manhattan and Collins, as well as a highly regarded school system consisting of seven schools.
East Grand Rapids is renowned for its traditional elegant homes and quality residential living on wide tree-lined streets. Enjoy sensational shopping and dining in Gaslight Village, a wonderfully restored late nineteenth century style main street area plus a well-developed walking trail along Reeds Lake stretching several miles north. Come home to a fairytale lifestyle in the small town of your dreams. East Grand Rapids is where happily-ever-after living begins.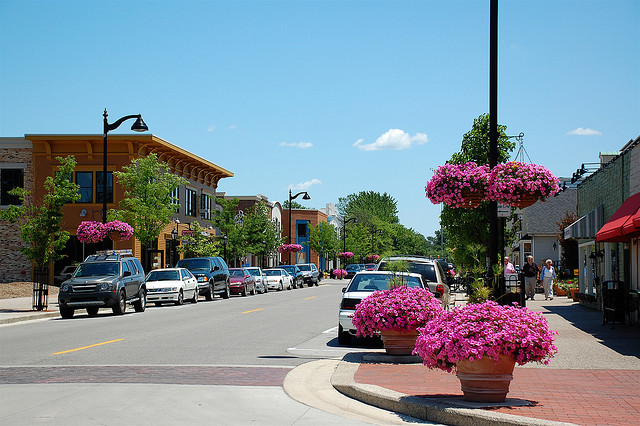 It's just a fifteen minute drive to dynamic downtown Grand Rapids where a spectacular array of cultural and entertainment activities beckon including the Grand Rapids Symphony, Grand Rapids Ballet, Grand Rapids Art Museum, Van Andel Arena, John Ball Zoo and the Children's Museum.
The acclaimed East Grand Rapids School District, includes one high school, one middle school and three elementary schools and serves a population of approximately 3000 students. They are a powerhouse district both academically and athletically - their small student body not withstanding.
For more information, to tour a school, or to find out about enrollment procedures, please go to the East Grand Rapids Schools website, or call the district office at (616) 235-3535.