Just 15 minutes from downtown Grand Rapids, the city of Rockford brims with small-town charm and ambiance. A quaint downtown, situated on the banks of the scenic Rogue River, bustles with activity. Nearby lakes, trails, parks and golf courses provide abundant recreation opportunities. Downtown Rockford offers plenty of unique shopping, ice cream parlors, bars & restaurants. Friendly and family-oriented, picturesque and relaxing, Rockford is one of West Michigan's premier destinations.
Beautiful single-family homes as well as townhouses and condominiums are located in lovely settings surrounded by mature trees. There are inviting subdivisions offering plenty of value for quality and square footage, because this area is one of the top ten affordable housing markets in the country.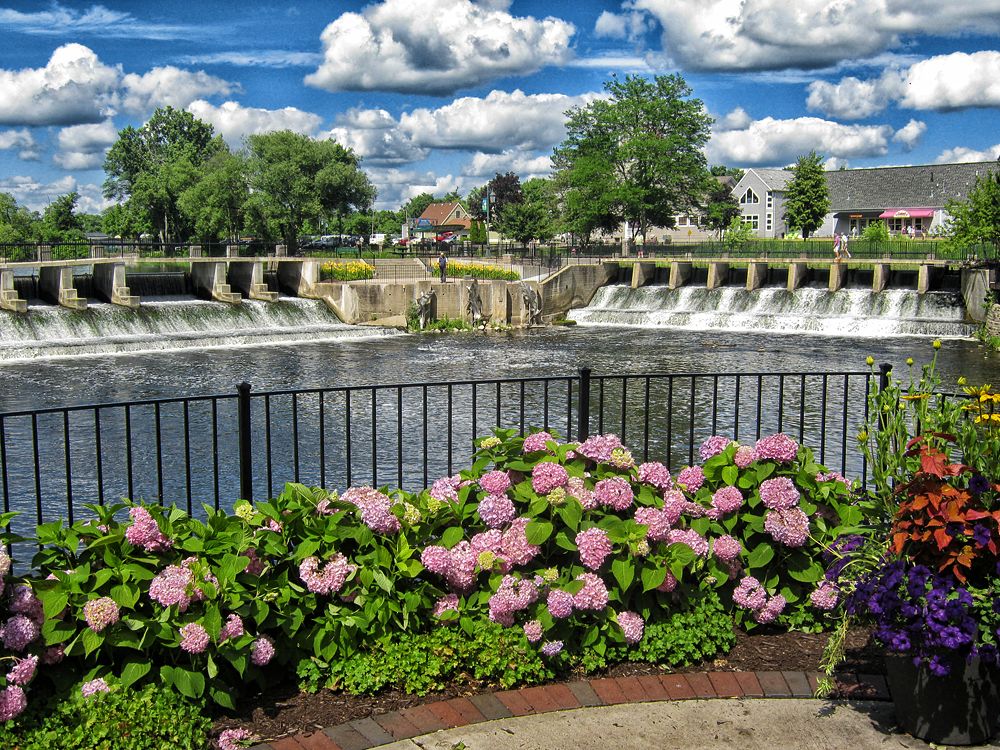 The Rockford calendar is filled with community events like Art in the Park, Harvest Fest, Rogue River Blues Fest, Sweetheart Splash, Start of Summer Celebration, Picnic Pops, The Farmer's Market and more. There's always something to do in Rockford. Shop the village boutiques, enjoy the parks, walk the local trails or take a class from Rockford Community Services, alone or with the kids.
Rockford Public Schools are among the finest in Michigan. The district is a Blue Ribbon Exemplary school district, and one of the very few districts with ALL of it's schools earning the distinction. Boasting a variety of preschool programs, fourteen AP courses, a nationally recognized fine arts program, championship sports, a Secondary Language Program, Rockford also has a wide range of elective classes including choir, band, orchestra, drama, five foreign languages, science, math, technology, art and communications. Rockford School District is a Michigan gem, and one of the reasons area homes are in demand.