ARTS
Gerald Ford Museum
The Gerald Ford Museum is one of Grand Rapids must-see attractions, celebrating a favorite son and former president (1974-1977). Galleries feature hands-on, interactive video displays including a holographic trip with President Ford and Secretary of State Kissinger to various hot spots around the globe and a holographic tour of the Ford White House.
Grand Rapids Art Museum
View a permanent collection encompassing over 5,500 works of art dating from the fifteenth century to the present. Art and artists of Michigan and the Great Lakes region are a focus of this renowned museum.
Frederik Meijer Gardens and Sculpture Park
A stroll through this 125-acre park with the most comprehensive outdoor sculpture collection in the Midwest is not to be missed. View a monumental Leonardo da Vinci Horse and over 120 other works, tour the largest tropical conservatory in the state, hike nature trails, bring the kids to play in the children's garden, there are even guided tram tours for seniors and the disabled.
Grand Rapids Public Museum
Discover this arts complex that includes a "Furniture City" exhibition illuminating Grand Rapids' history of manufacturing and decorative design as well as a display of artifacts from the Anishinabe people, the American Indians of West Michigan. Tour an authentic, 1890's main street with restored shops exhibiting clothes, medicines and toys of days gone by and kids will thrill to the working 1928 vintage carousel where 44 different horses go round, surrounded by 1,200 twinkling lights as the original Wurlitzer organ still plays its merry tunes.
Urban Institute for Contemporary Arts
Named as "best thing to do" by Grand Rapids Magazine as well as "best place to view art" and "best alternative film program" by On The Town, UICA is Michigan's largest multi-disciplinary contemporary arts center. Thrill to cutting-edge programming in visual arts, performance art, literature, film, music and dance or take in a movie at UICA's Film Theatre, Downtown Grand Rapids' only cinema presenting films seven days a week.
Outdoor Sculpture
From a 54-foot long, 42-foot high Alexander Calder that stands in front of Grand Rapids City Hall to Maya Lin's "Ecliptic" at the heart of Rosa Parks Circle to multiple works that accent the two-mile Riverwalk along the Grand River, Grand Rapids is a city where sublime public sculptural art is part of everyday life.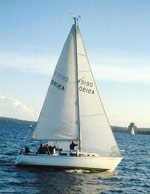 ENTERTAINMENT
Grand Rapids Symphony
Celebrating its 75th anniversary season, GRS presents glorious, world-class symphonic music and a roster of dynamic guest artists and conductors. Special guests have included Kathleen Battle, Emanuel Ax, even Olivia Newton-John and the orchestra specializes in performances of beloved musical masterpieces like Dvorák's Symphony No. 7, Ravel's Bolero and Tchaikovsky's Pathétique.
Opera Grand Rapids
West Michigan's only professional opera company, OGR features up and coming singers and well as internationally acclaimed artists of the highest caliber. OGR presents three fully staged productions each season from October through May at the DeVos Hall in Downtown Grand Rapids.
Grand Rapids Ballet Company
Currently in its 33rd season, GRBC is Michigan's only professional ballet company where original programming, innovative choreography and a commitment to excellence are the hallmarks. GRBC features twelve full time dancers and performs three fully staged, classical ballets each year at the DeVos Hall to the live accompaniment from the Grand Rapids Symphony.
St. Cecilia Music Society
Established in 1883 by nine Grand Rapids women determined to "promote the study and appreciation of music in all its branches," the society, named for the legendary patron saint of music, is housed in a splendidly restored, circa 1894, landmark building complete with art gallery and intimate concert hall, Royce Auditorium. Today, there is something for everyone at SCMS, where a broad range of affordable and accessible musical programs delights local audiences.
Actors' At Spectrum Theater
Dedicated to presenting Michigan premieres of acclaimed modern plays, AAST has earned a well deserved, critically acclaimed renown for its daring work. Since its founding almost twenty-five years ago, it has produced plays featuring the highest artistic standards dealing with important, sometimes controversial subjects presented in an off Broadway style, 110 seat theater.
Grand Rapids Civic Theater
Grand Rapids Civic Theatre is the largest community theater in Michigan and the second largest in the US, offering 110 performances of six main stage productions year round plus twenty performances of two productions for children. From comedy to drama to all singing and dancing musicals, highly enjoyable, professional productions, many featuring famous guest artists, are presented in a 788-seat theater in dynamic Downtown Grand Rapids.
Forest Hills Fine Arts Center
Forest Hills Fine Arts Center is a new 1,220-seat theater equipped with leading-edge technology that provides a uniquely effective environment for staged performances of all kinds. Take in a traveling production by world-class professionals, enjoy special concerts, performances and lectures plus view art exhibits by local, regional and national artists displayed in the lobby.
Broadway Theater Guild
BTG presents professional Broadway productions to West Michigan audiences, performed at DeVos Hall. The Guild, now entering its eighteenth season, has presented over 110 touring Broadway shows, offering a rich cultural theater experience right in the heart of Downtown Grand Rapids.
DeVos Hall
DeVos Performance Hall is the 2400-seat performing arts theater that is home to The Grand Rapids Symphony, The Grand Rapids Ballet Company, Broadway Theatre Guild and Opera Grand Rapids. DeVos Performance Hall provides an intimate setting for these Grand Rapids Arts Groups as well as other touring concerts and family shows.
SPORTS AND RECREATION
Grand Rapids Parks
Grand Rapids boasts over 2,000 acres of parkland where you can take advantage of natural beauty and recreational opportunities throughout the city. There are 78 parks with facilities ranging from tennis courts to playgrounds to basketball courts to baseball diamonds. Six parks feature pools and water playgrounds for summer fun and many parks play host to summer concerts and ethnic festivals.
Lake Michigan Beaches
Just thirty minutes west, the Lake Michigan coast is one of the world's most beautiful shorelines, encompassing some of the nation's top beaches. There are sand dunes to climb, wooded parks to wander, inland lakes to explore and glorious sunsets to enjoy.
Fishing Grand Rapids
Lake trout, brown trout, walleye, salmon, steelhead and bass, these are just some of the fish populating Lake Michigan as well as 11,000 inland lakes and streams. Whether its charter fishing, sport fishing or a leisure day on the banks of the Grand River, you're sure to land a great catch in Grand Rapids.
Grand Rapids Area Parks and Preserves
Michigan is all about the great outdoors, offering an exciting variety of recreational activities year round. There's 3,200 miles of shoreline, 11,000 inland lakes, 5,600 miles of snowmobile trails, dozens of downhill ski resorts and four national parks offering every activity imaginable from boating and canoeing to hunting, hiking and biking.
Golfing Grand Rapids
It's no wonder Golf Digest selected Michigan as the twelfth best golf destination in the world because Michigan is home to more than 1,000 golf courses and many world-class golf resort facilities. The Grand Rapids area is one of the nation's summer golf capitals, flaunting more than twenty world-class courses.
Grand Rapids Natural Areas
Grand Rapids boasts several natural areas for hiking, biking and outdoor adventure. Amman Park Trails is a 331-acre preserve with hiking and cross-country ski trails, Burton Woods features six-acres with a series of trails under a dense canopy of trees and Riverside Park offers 250 acres on the east and west sides of the Grand River offering a refreshing natural environment with access for boats, extensive walking paths and water vistas.
Rosa Parks Circle Ice Rink
The Monroe Center Ice Rink at Rosa Parks Circle is designed by world-renowned architect Maya Lin and features beautiful fiber optic lighting that shines through the ice, which is especially impressive during the evening "Starlight Skate" and has made the rink a popular setting for marriage proposals. You can bring your own skates or select from more than 220 pairs of figure and hockey skates for free public use, housed in a newly renovated rink shelter.
East Grand Rapids Parks
There are 12 parks and recreation areas in East Grand Rapids offering basketball courts, baseball diamonds and soccer fields as well as preserved natural areas featuring hiking trails and picnic facilities. Manhattan Recreation area has ice skating and sledding in the winter and 4 sand volleyball courts during summer.
East Grand Rapids Public Pools
There are 2 public indoor pools in town kept heated to a balmy eighty degrees year round. Dive into the High School Pool at East Grand Rapids High or the Wealthy Pool at Wealthy Elementary.
West Michigan Whitecaps
Cheer on the pro, A-class, West Michigan Whitecaps, a baseball team affiliated with the Detroit Tigers. Part of the 14-team Midwest League, the Whitecaps play 70 home games each season at Fifth Third Ballpark in nearby Comstock Park.
Grand Rapids Griffins
The Griffins are an affiliate of the Detroit Red Wings. Take in exciting AHL hockey at the Van Andel Arena, a brand new 12,000-seat venue that's the crown jewel of Grand Rapids' downtown redevelopment.
SHOPPING
Rivertown Crossings Mall
Rivertown Crossings is the largest mall in the Grand Rapids area featuring 125 shops, restaurants and movie theaters. From elegant Marshall Field's to value priced Kohl's to specialty boutiques offering everything from the sublime to the ridiculous, you're certain to find what you're looking for.
Breton Village
Breton Village offers a delightful collection of fine fashion, specialty shops and restaurants. A unique mix of more the fifty different boutiques and eateries await all under one roof.
Centerpointe Mall
More than fifty department stores, boutiques, restaurants and retailers of all kinds. Find a bargain at the Nordstrom Rack,
Grand Rapids Area Shops
Whatever you need or desire, you'll find it in the Grand Rapids Metro Area. From family owned shops to national retailers of every kind, Michigan's second largest city has you covered.
DINING
Big Old Building (BOB)
The BOB, short for Big Old Building offers several restaurants and nightclubs on four levels in a converted warehouse. Enjoy an exotic cocktail at the Monkey Bar, indulge in a filet mignon at Judson's Steakhouse then take in some after dinner jazz or comedy or even go dancing.
Rose's on Reed Lake
Rose's, set on Reed Lake in East Grand Rapids is one of the finest and most elegant restaurants in the area. Set in a lovely 19th century building with terrace offering lake views, Rose's is the recipient of Grand Rapids Magazine's prestigious "Restaurant of the Year Award."
A Taste Of Grand Rapids
Delectable cuisine from the around the world is waiting to satisfy your appetite. Grand Rapids features restaurants in every price range and every setting, from casual to swanky.
Great Grand Rapids Area Dining
Whether it's a burger and fries in an authentic fifties diner or a gourmet meal at a five-star restaurant, you'll never go hungry in Grand Rapids. Be sure to sample Michigan specialties like pasties from the Upper Peninsula, a planked Great Lakes whitefish with a glass of locally made Chardonnay, delicious fresh morel mushrooms and of course, world-famous Michigan cherries.
SPECIAL ATTRACTIONS
John Ball Zoo
A great place to take the kids, the animal collection at the JBZ includes 237 species and 1,183 individual animals on 140 acres.
Fenn Valley Winery
Discover the world of wine in Grand Rapids' own backyard. Visit this winery near the shores of Lake Michigan where you can savor award-winning Rieslings in a tasting room nestled among rolling hills.
Veldheer Tulip Gardens, Delft Factory and Deklomp Wooden Shoe Factory
This attraction features not only 7 acres of ravishing tulip gardens but also the only Delft Dutch pottery factory in the US. Located just thirty minutes away in Holland, the city in Michigan and not the country, this is the nation's largest tulip garden and West Michigan's most unique summer garden.
Binder Park Zoo
Battle Creek's Binder Park Zoo offers an authentic African experience including the nation's largest herd of giraffe. Featuring over 600 animals in a lush forest setting, animal exhibits are open year round for family enjoyment.